We invite you to the Music School, ul. Domaniewska 41, 02-672 Warsaw.
If interested please call: 605504505 or e-mail: szkolamuzyczna@rubikschool.pl
Additional music classes at Rubik Music School are aimed at almost everyone – children, teenagers and adults. We offer individual or group classes, private musical instruments lessons, and choir classes – all under the supervision of Piotr Rubik.
This special offer is not only for our students, who permanently attend Rubik Music School kindergarten, but also to all those who have always dreamed about musical adventure. Our experts will teach you to play any instrument, and help with vocal emission and correct interpretation of songs. 
We invite you to the Music School, ul. Domaniewska 41, 02-672 Warsaw.
If interested please call: 605504505 or e-mail: szkolamuzyczna@rubikschool.pl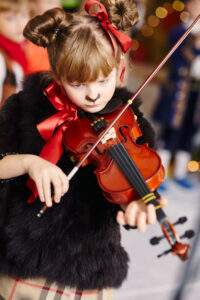 Private musical instruments lessons are individual classes conducted by excellent teachers, musicians collaborating with Piotr Rubik, specially selected to meet your needs and the needs of your children. We know that when it comes to music everyone needs a special, individual approach.
Everyone should be able to play the piano. Piano is one of the most popular instruments in the world, and learning to play it is ideal for children, teenagers and adults who are starting with music. We also teach people who want to improve their musicianship at a high level.
There is a multitude of advantages connected with playing musical instruments. First of all, it improves holistic education, which affects not only musicality, but also other areas of life and learning, like development of memory, motor coordination, logical thinking, self-expression through music and more. We identify and develop talents, musicality, individuality, and deepen interest in music.
Of course, the piano is not the only interesting instrument and we have good news! We can teach you to play any instrument you like! Or at least try:) Because thanks to violin lessons you may discover that your artistic path is associated with guitar. But to discover it you need to try it.
During our classes you will both practise and learn the theory of popular and classical music. You will learn many useful skills (e.g. music sight reading) and read various musical literature tailored to your needs and interests. Writing own songs will help you to discover your creative potential. Thanks to stage performances you will develop self-confidence and gain unforgettable experience.
We have the highest quality musical equipment, which is essential to the high level of education.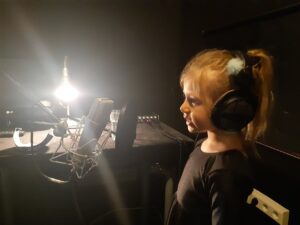 Singing is a great natural instrument which enables us to express ourselves. If you dream about singing on high and professional level, our classes will help you achieve your goals. You will learn various musical techniques e.g. voice emission, song interpretation, improvisation, and creative expression. Our experienced vocal coaches will work on expanding your voice scale and improving diction.
The repertoire is individually tailored to the needs and abilities of students. We work with microphones and professional sound systems. We know that contact with a stage, breaking stage fright and performing in front of audience are extremely important, and in the future may contribute to professional success not only in the field of music, but also in various forms of self-presentation in everyday life.
We endeavor to identify and hone talents, develop musicality, individuality and deepen interest in music.
By practicing your vocals at Rubik Music School you have not only a chance to be a better singer, but also you have a chance to be noticed!